T
he family (
minus James
) went to the Block SM City North EdSA to watch Spiderman 3 and eat lunch at Burgoo. After the movie
(

which I appreciate much but generally am not wowed by like I was the first time... well, that's a review meant for another blog, not this one...

), our walk from the Cinemas on the 5th floor to Burgoo which is one floor lower took us past Odyssey where they were apparently showing a Spiderman 1 video on a big LCD TV...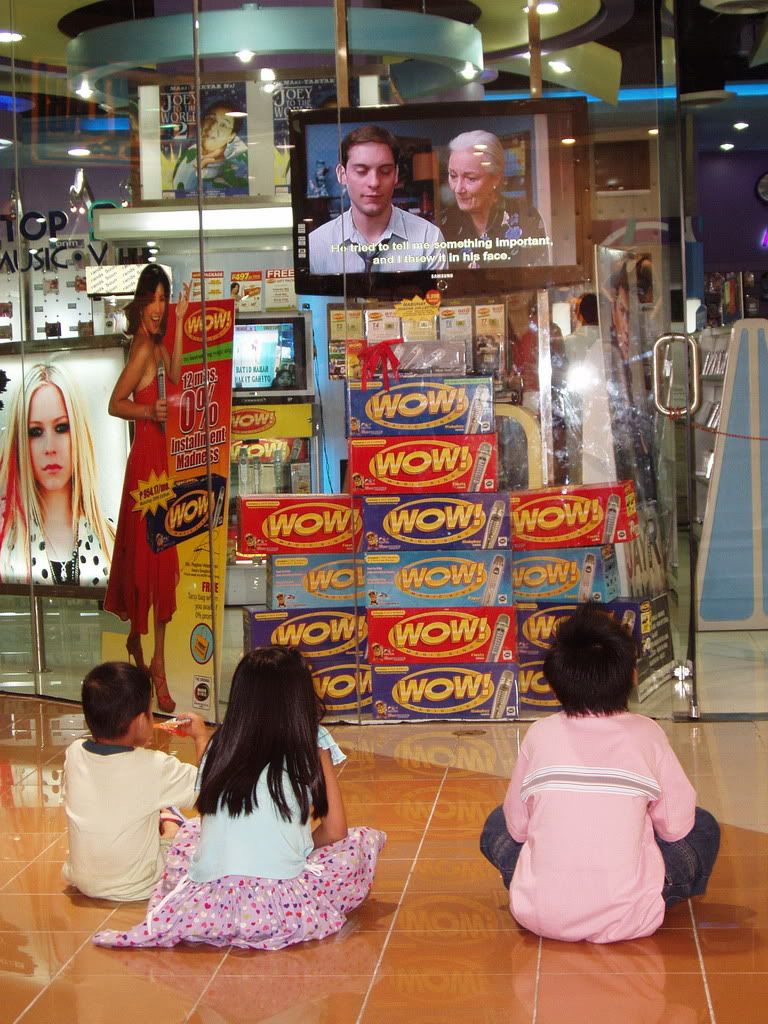 they apparently haven't watched it yet...
Mind you, these kids were doing this in the middle of a hallway at the mall. The youngest one, as you can see on the left, had refreshments in hand. Can't blame them though. Every cinema in the mall, actually practically all malls across the country, is showing Spiderman 3 and it seems that each showing is always full.

No exceptional photography here either guys. :) Just thought it was a cute photo.