I know I haven't been posting much lately. It's been a busy life. :) I'm not complaining... well, ok, some part of me is. :P But it's been a fun sort of busy. I think, as a photographer, I'm getting a bit better. Though I've still got room to improve. If only there wasn't so much to do though.
Anyways, Just wanted to share these two pictures of two establishments that have recently opened in our city of Meycauayan.
I think these two store names are good candidates for forwarding, don't you? :) Only in the Philippines. Really.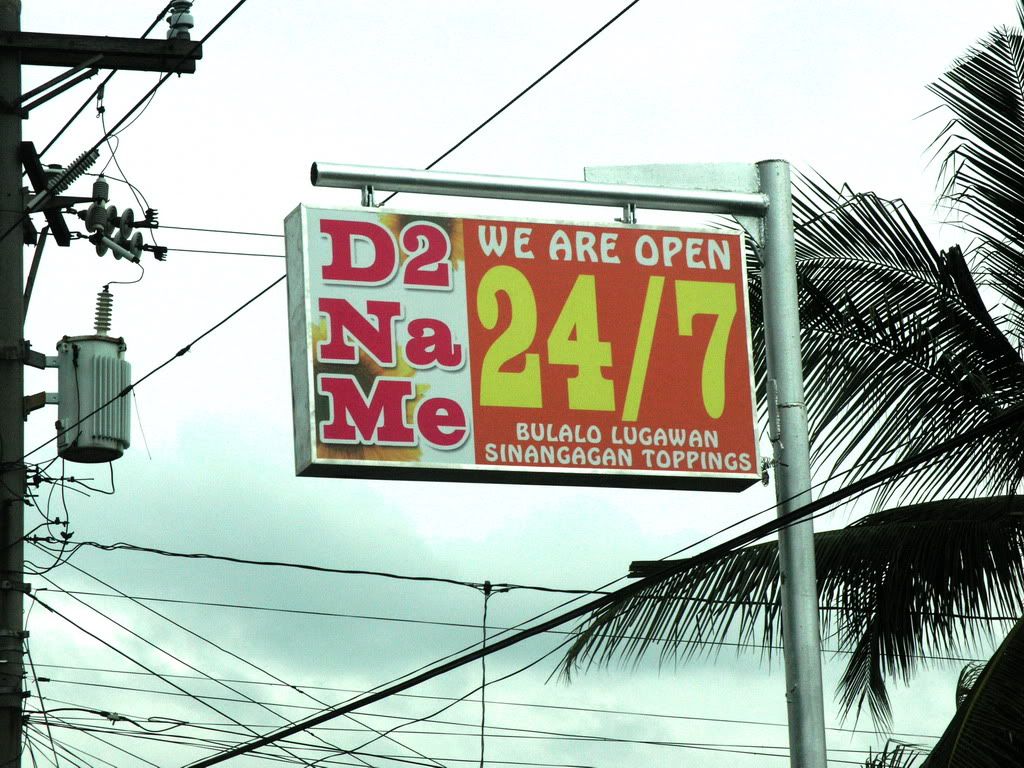 On your way home, if your SO texts "WR Na U?", you could say "D2 na me sa D2NaMe" and buy them lugaw, or...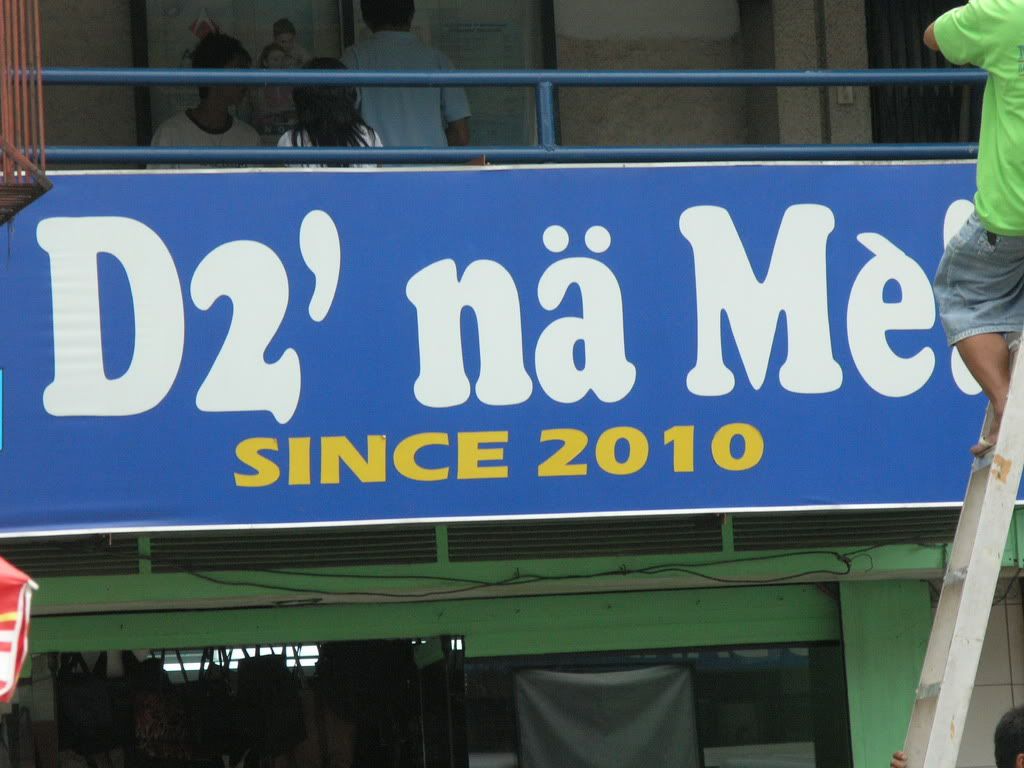 ... you could buy them ukay-ukay clothes. Imagine, being here allows you to step forward in time... It hasn't been established yet!
Only time will tell if either of these establishments will make it into the history books as successful, but for the moment they'll spend some time in the limelight for such an inventive name. Pinoy talaga.