A
family trip to Baguio to celebrate our Aunt and Uncle's 25th wedding anniversary provided some down time, and opportunity for us to re-explore some of the country's Summer Capital.
The trip there took about 7 hours plus plus out of the day, and on the way we passed by and stopped at some old photo-op locations.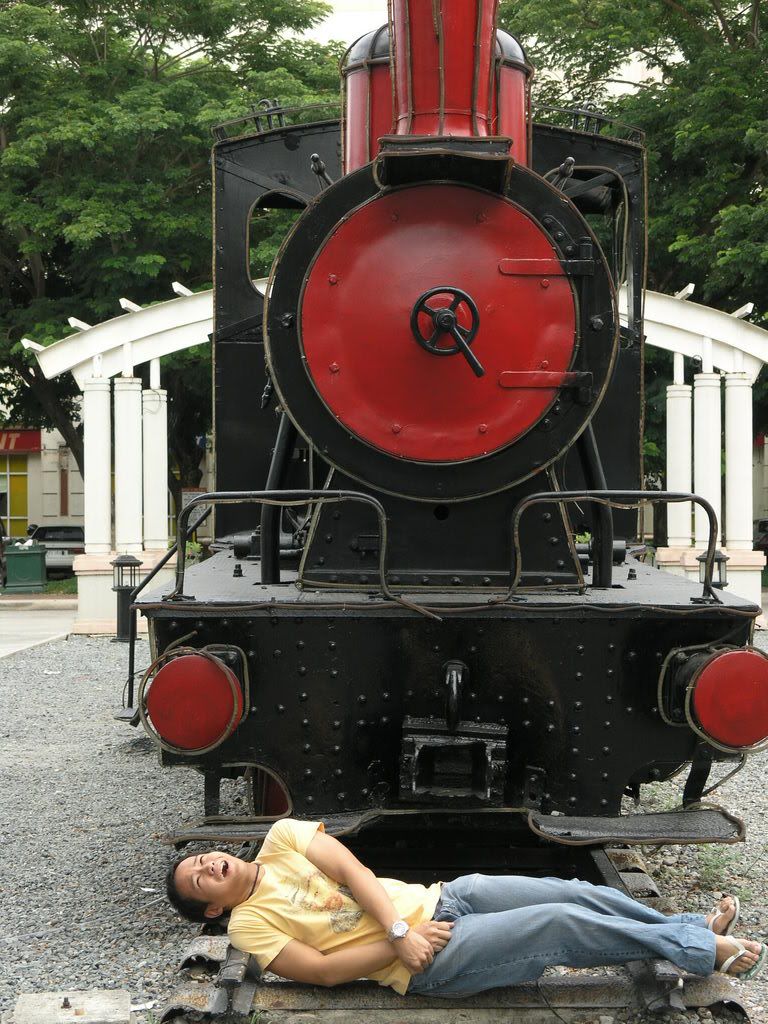 The first stop was at the Luisita complex, where we ate late lunch at The Pancake House/Dencio's combo resto. The old train close to the local Starbucks provided for entertaining, tourist-y photos.
That would be my brother, Jonathan.
Our second stop, of which I have no photos was at the last gasoline stations before going up Kennon road. Not a notable part of the story, just a gas-up and pee-break. Just thought I'd mention it for continuity.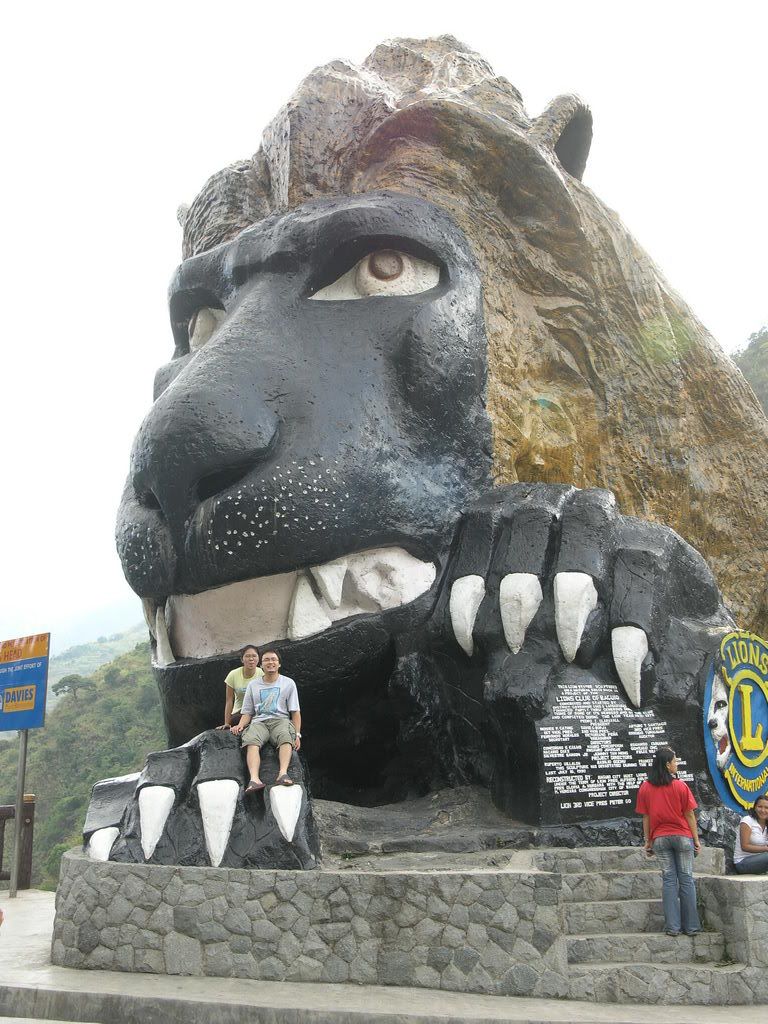 Our third stop before entering Baguio proper was at the Lion's head on Kennon Road, currently repainted as such. Along with the rest of my family, I remembered the bygone days when it was just carved out of stone and in one color: black. As it is, and with souvenir stalls
(not pictured)
at its feet, I can't help but feel that it has lost some of its old regal glory.
Sadly, this is something common to most, if not all local landmarks being overwhelmed with Baguio's increasing rate of urbanization.
Some other notable and unavoidable signs of aforementioned urban growth are:
increased pollution
this is due in large part to the number of vehicles plying the roads, which leads to...



traffic traffic traffic!!
I, for one, go on vacation to get away from this...

This was also caused, in part, by number 4 in this list.

growth in residential construction

not a bad thing... mostly... see next picture...
a fly-over (sorry, no picture)...

The Baguio countryside: crawling with homes
But even as I seem to complain about all that, our stay at the
Atenara House
and in Baguio in general was a pleasurable one. It was tiring though, that's for sure.