Here are a few more noteworthy photos from Maundy Thursday's trip around Manila. Other shots on my
FlickR
. :)
tamad kasi i-
post
lahat
. Hehehe
After visiting most of the churches on the list and saying our prayers, we ended up in the parking lot behind the CCP where we sought shade and relief, and ate lunch (and discovered that the CRV actually has a fold out table in back by default).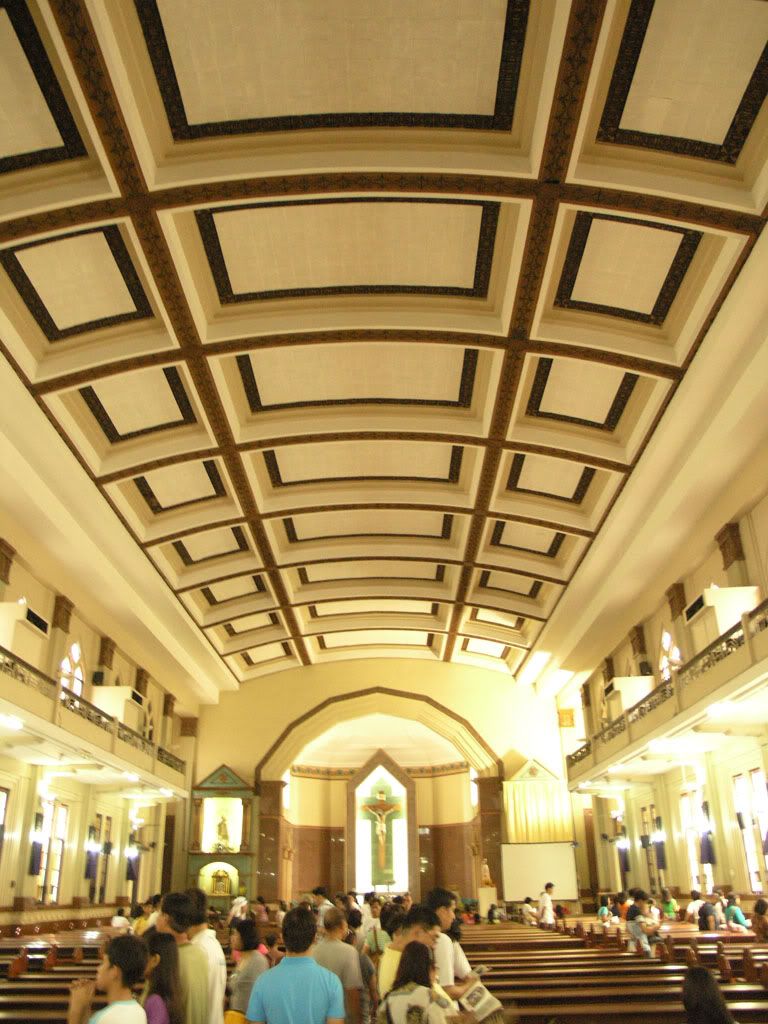 UST church, probably the squarest church ever...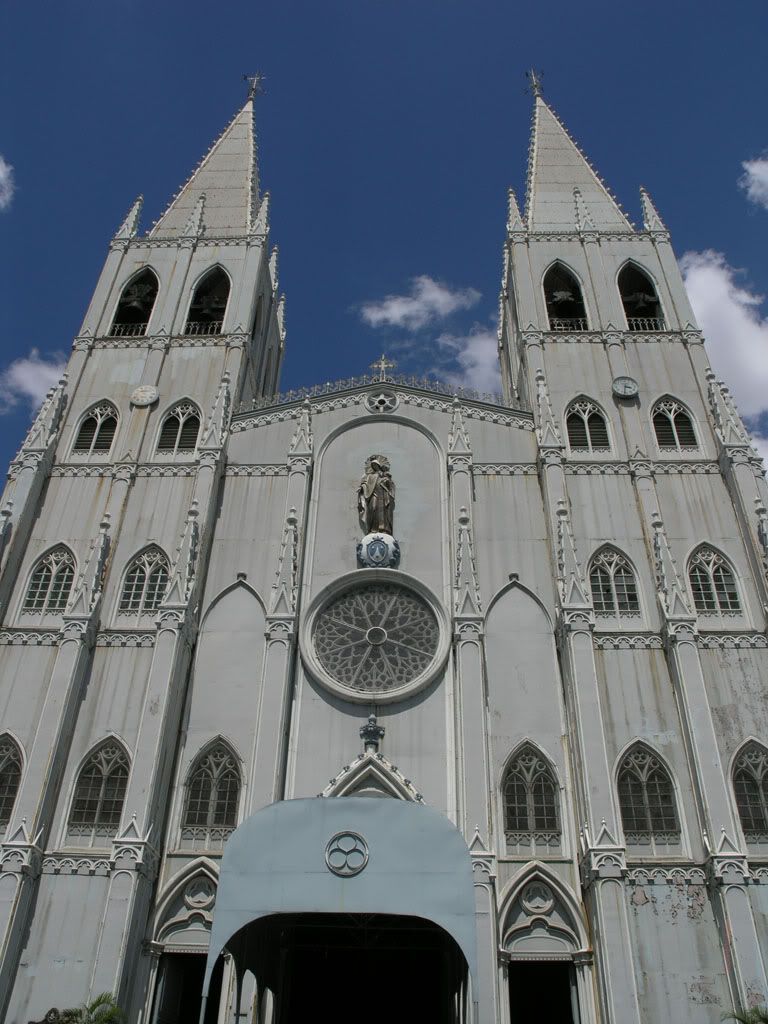 Gothic, yes. Rusty too.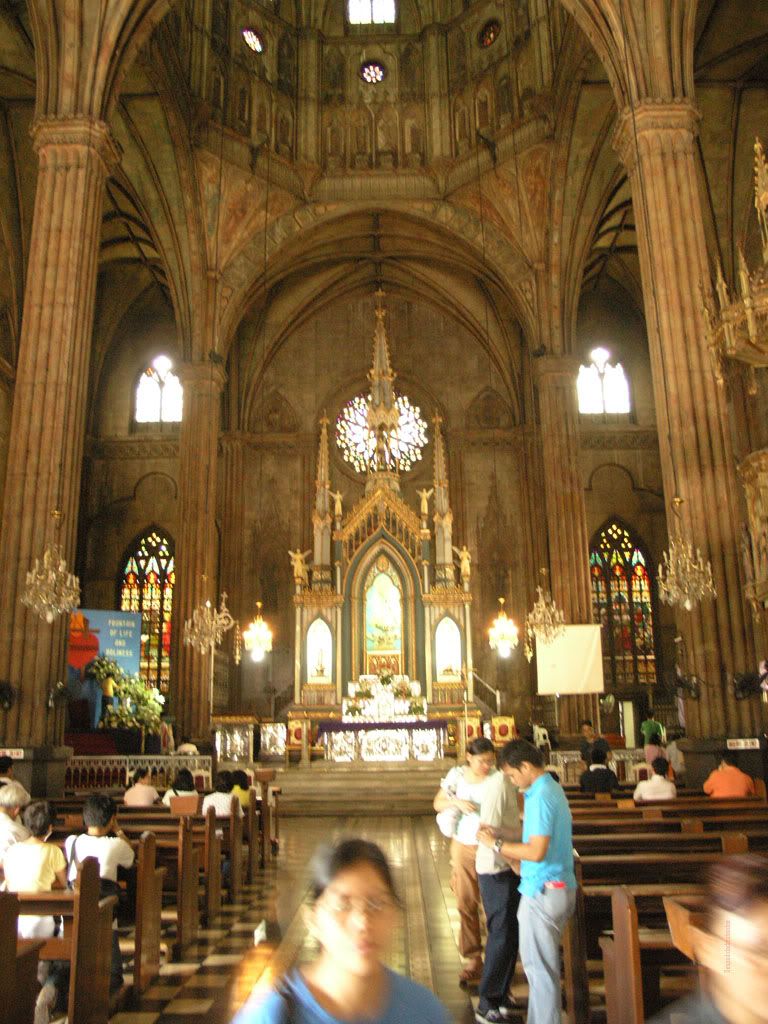 view from the back, San Sebastian Church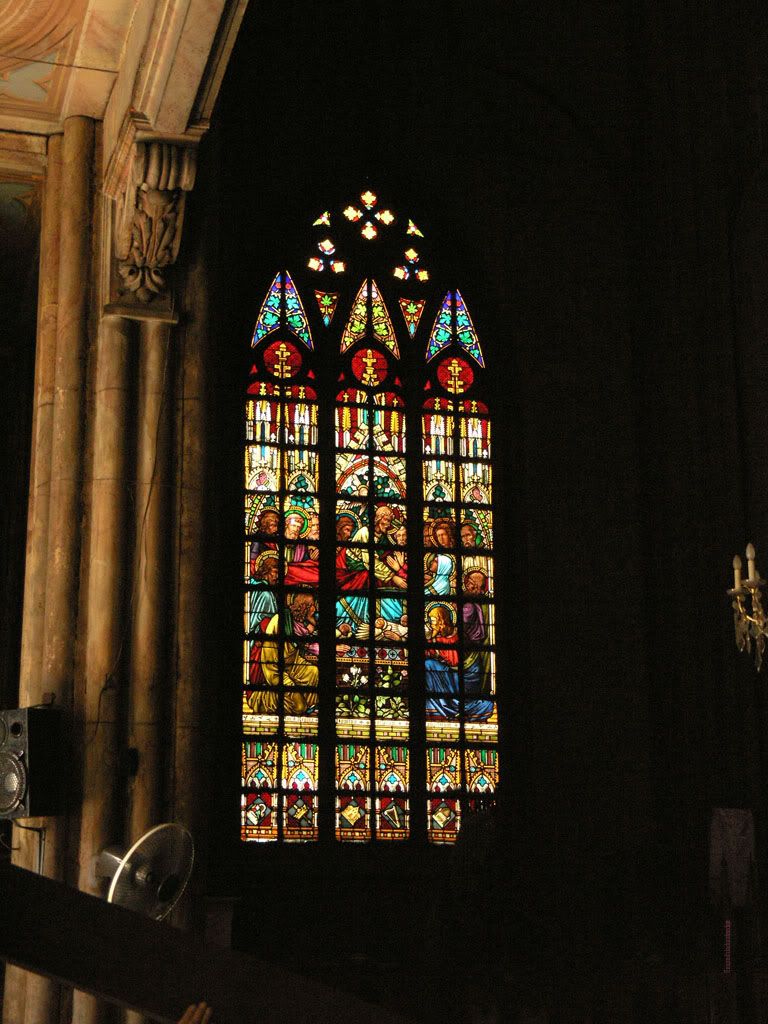 Stained Glass Window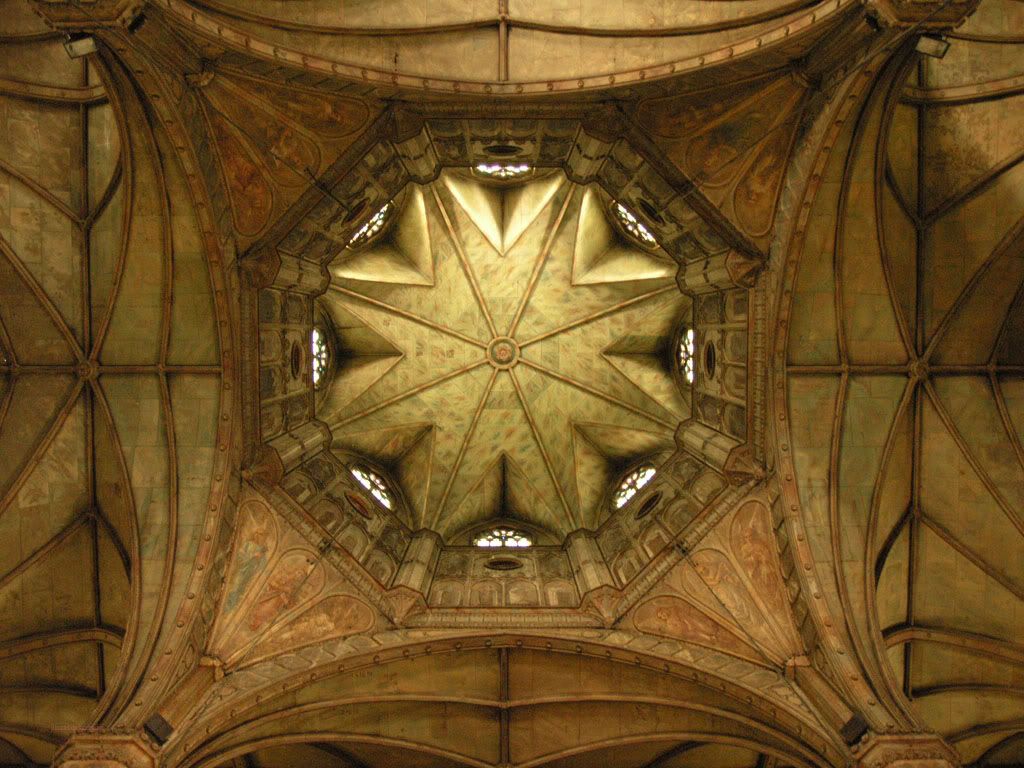 a Gothic ceiling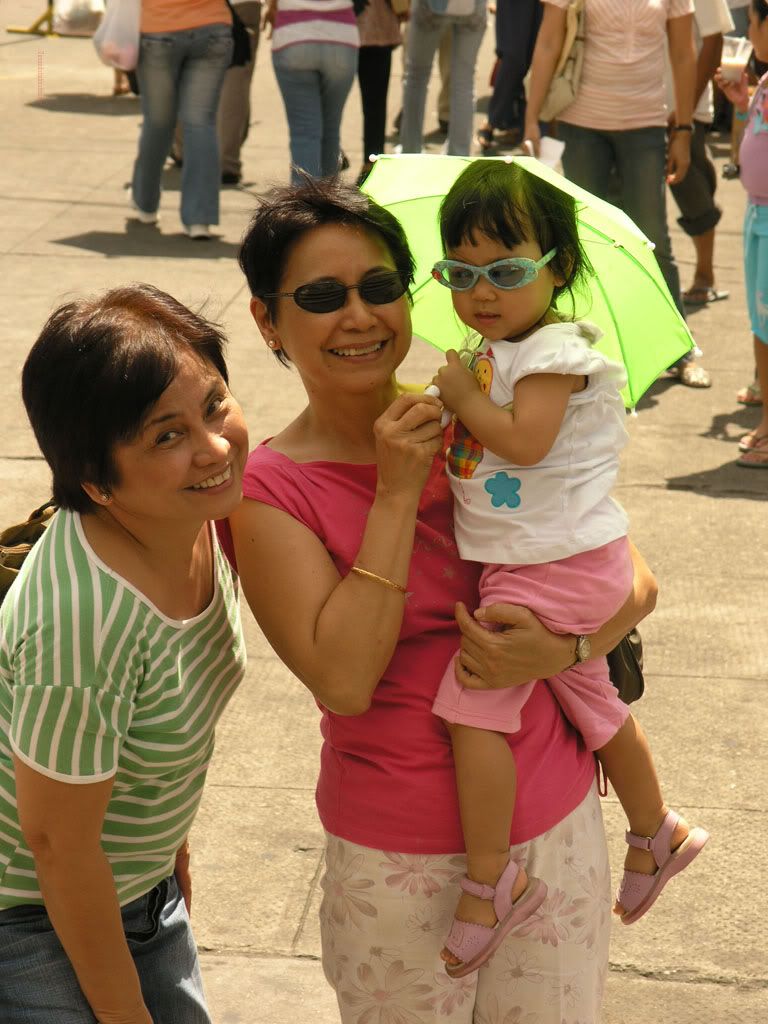 The Payong in use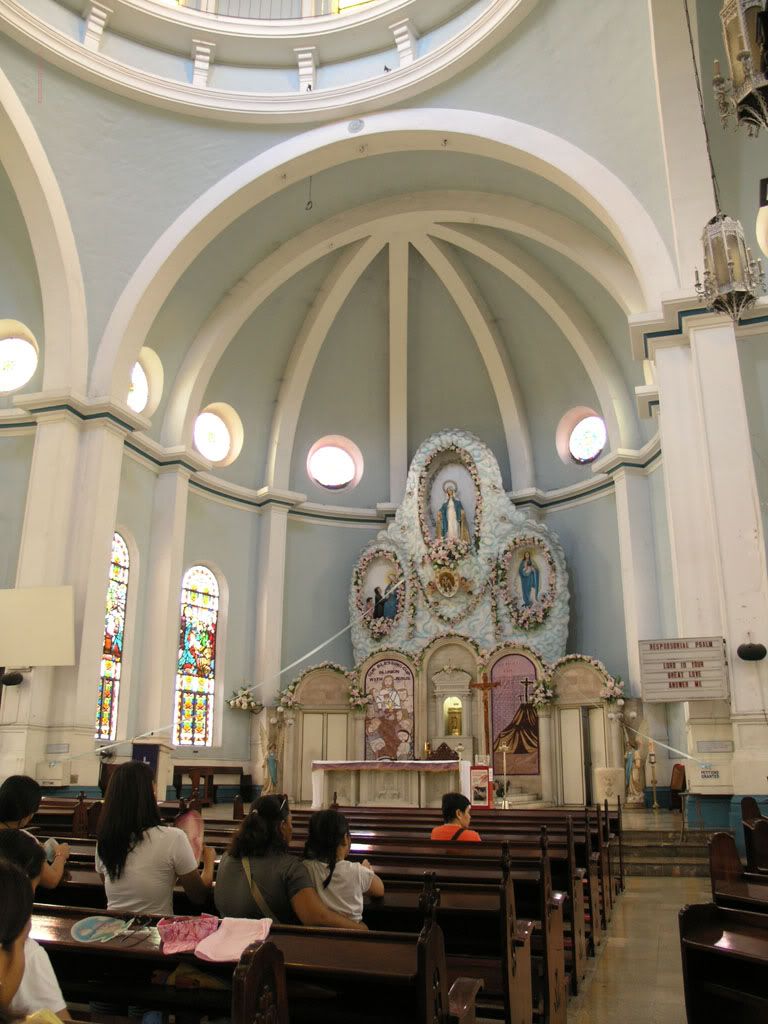 I remember coming here... but I never realized that it shared the compound with Adamson.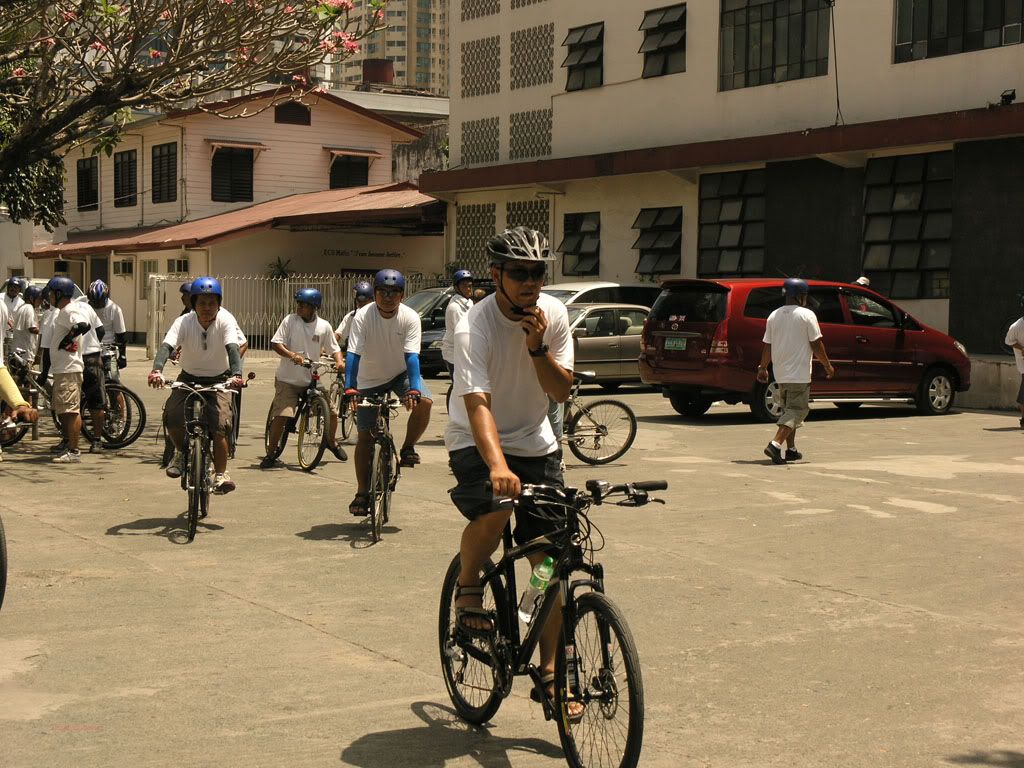 Encountered these folks at two churches. UST and at Nstra Sra. de Guia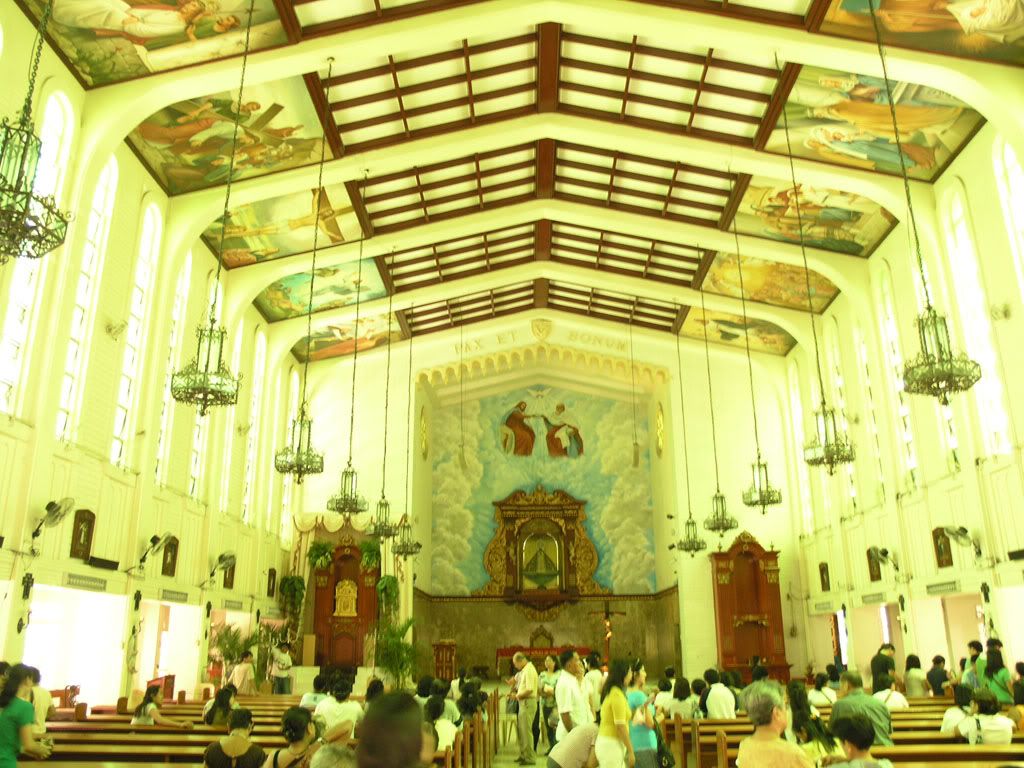 The statue / image encased in glass is oooooooooooold (and miraculous too). Greenest indoor color cast not attributed to fluorescent lighting ever (I think).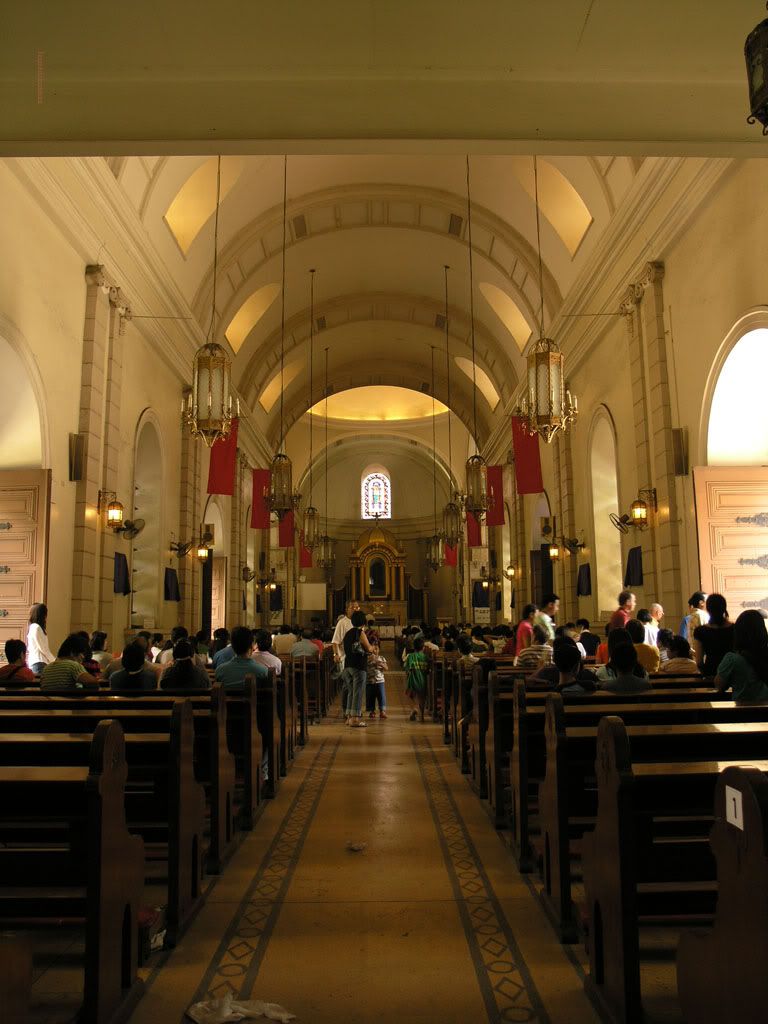 I should've taken a picture of the doors to this place... last church we visited that day.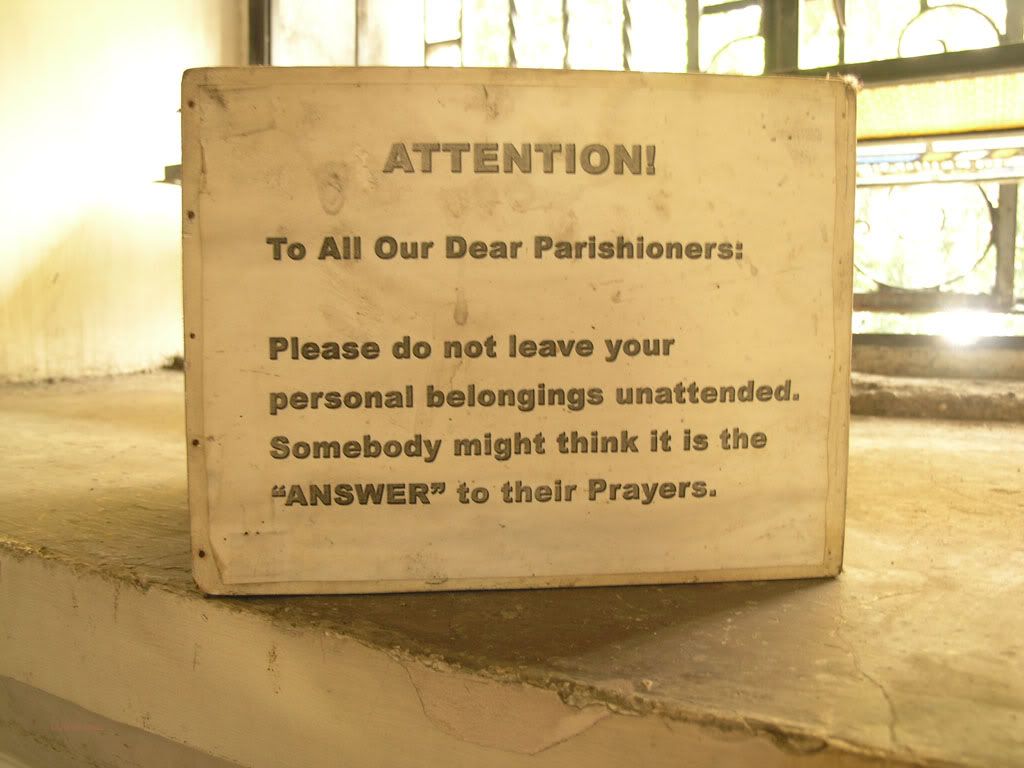 A reminder to Parishioners at Malate Church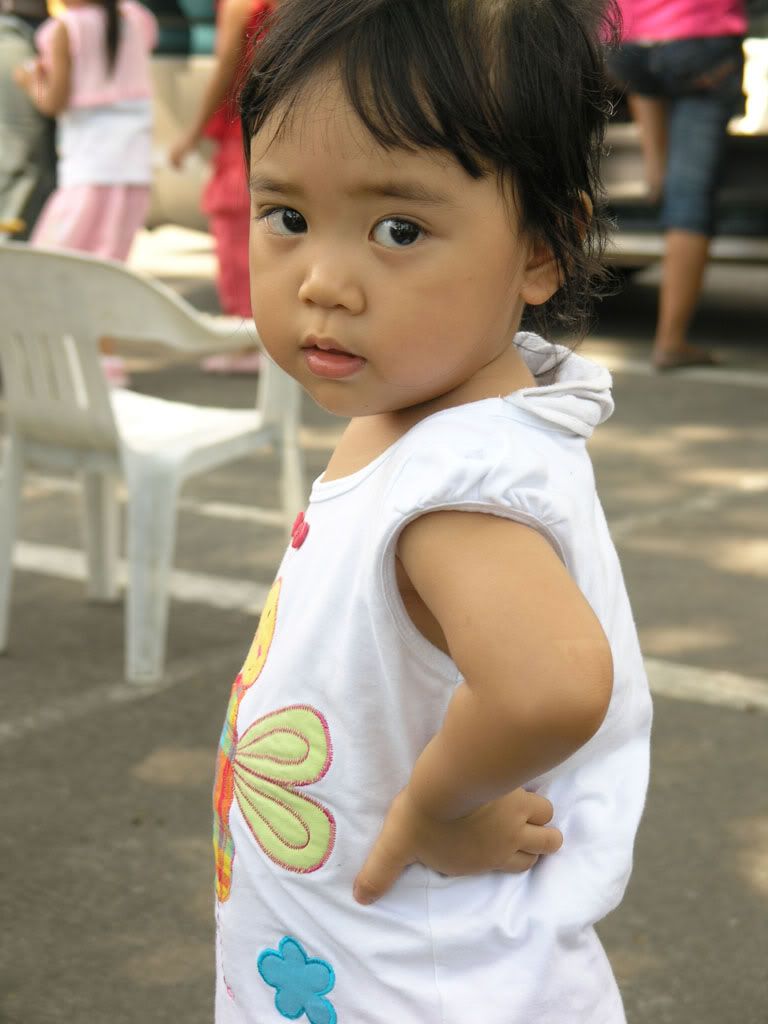 Maia, pamewang behind CCP
Just thought I'd post those up before we go on to see what Good Friday looks like. I'll have to gear up for tonight's walk around the city (Naks! Meycauayan City), candle-wax stained streets and night shots in and of the crowd.