I
love food. Doesn't everyone? Well, most people I would imagine. I know a couple who photograph their meals before they eat them. At least they did that when I was on vacation with them. But food photography actually isn't all that simple. I discovered that much at a class I took via Jo Avila.
T
he basic food photography and food styling workshop was informative and fun. It was actually more food styling than photography, in terms of time spent doing what. It turns out that you don't actually cook the food all the way when you want to professionally take pictures of it. Everything is half-cooked. And man-handled and, in the end, inedible. But that's professional food photography. I won't pretend to be an expert at it, seeing as I lack the gear and the know how / practice as far as half-cooking anything on purpose. The closest I've come to food photography lately was at a birthday dinner for a friend at Uno Restaurant on a street perpendicular to Tomas Morato.
A
note about
Uno
: This fancy place serves great food and sells incredible breads and cakes. They change their menu every so often so it's a good idea to come back several months after your first dining experience.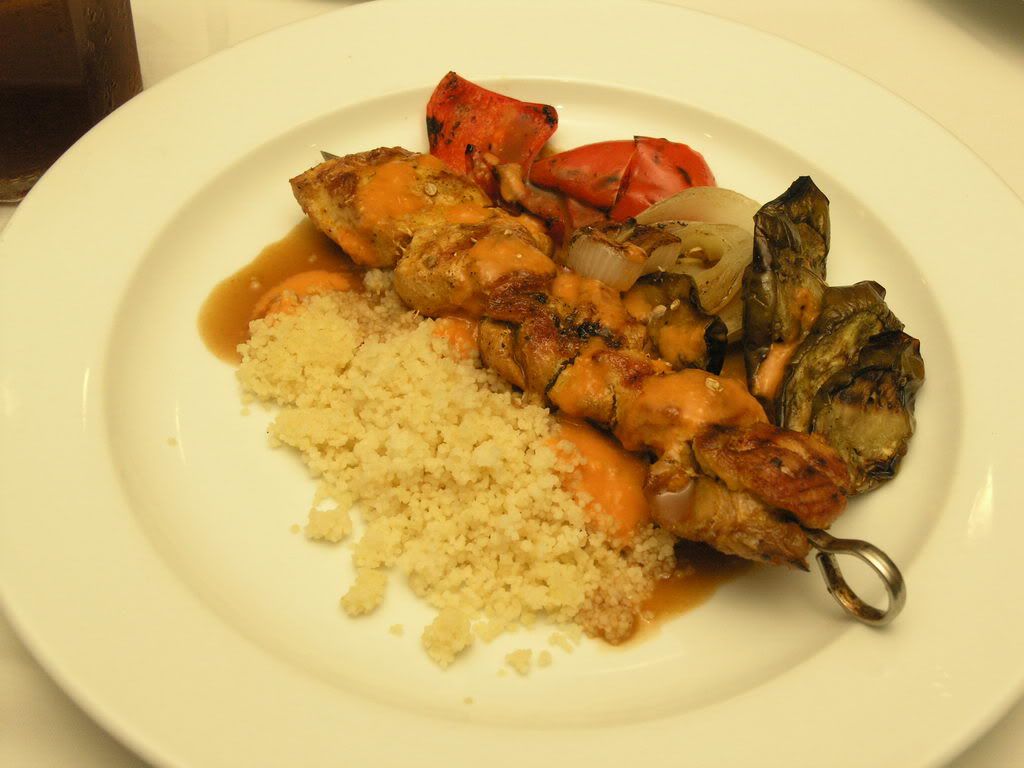 Chicken Spiedinni
(Skewered Chicken with Rosemary Achiote marinade served with Harissa Dressing)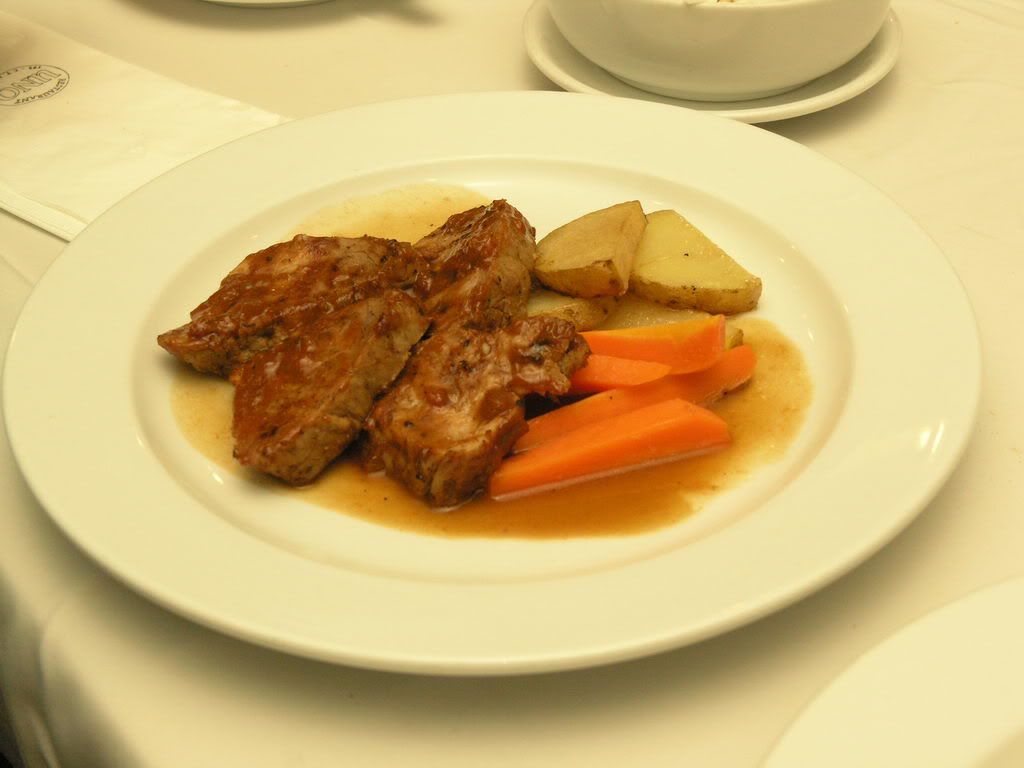 Barbecued Pork Tenderloin
(Broiled brined Pork tenderloin glazed with pink guava barbecue sauce)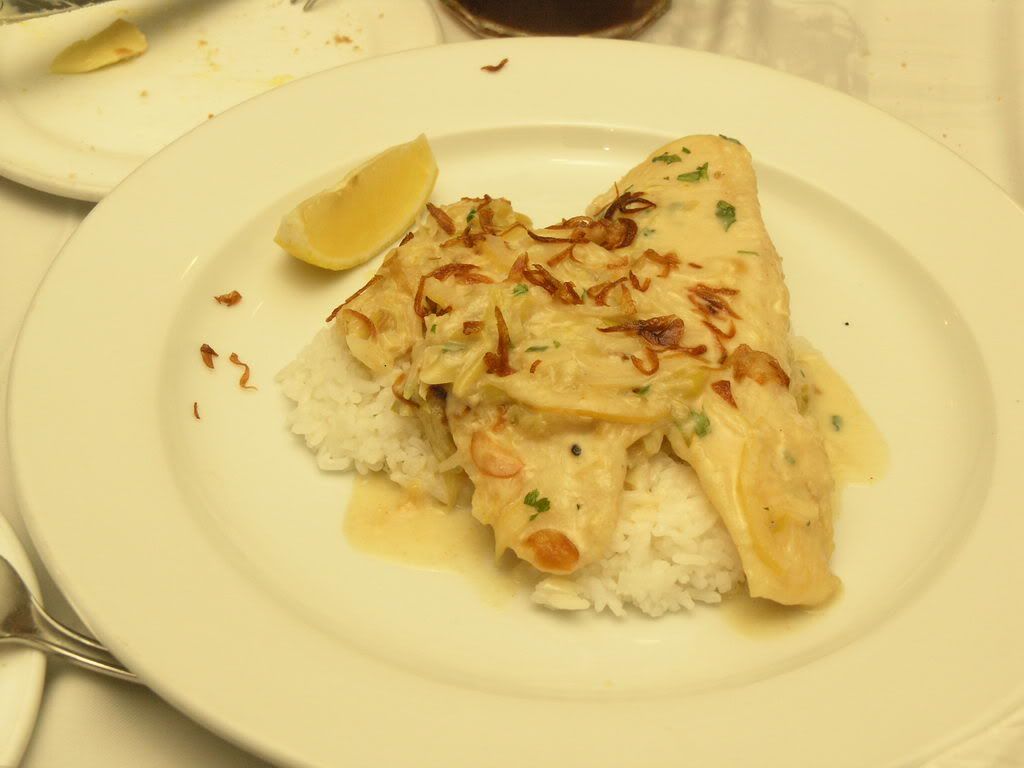 Dory Curry
(Filets of Dory Fish with Leek and Lemon Curry Sauce)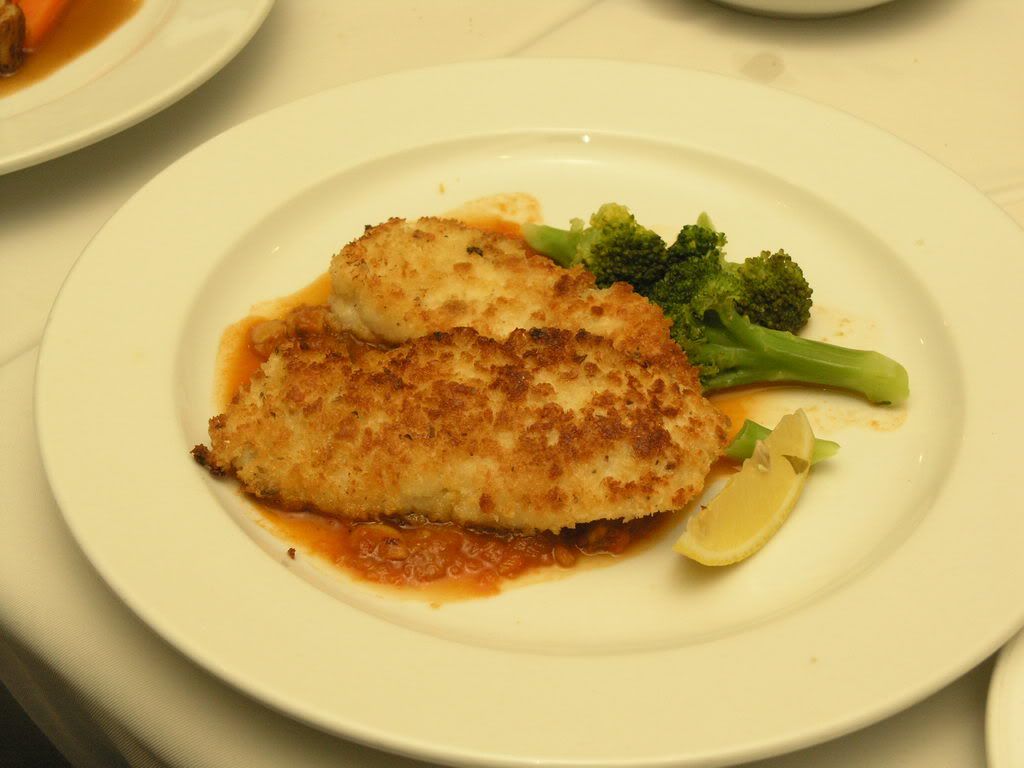 Wrasse Parmeggiano
(Fillet of Wrasse with a Parmesan and Oregano breading served with Mushroom Marinara Sauce)
I
learned that you'd need at least two lights to to properly light a plate. I just bounced my flash off the ceiling for these shots. They worked pretty well I think