Well, this update is actually a couple of weeks old but might as well share it (as I have via plurk and facebook anyway).
:) I went and got myself a strobist umbrella set. Splurged on some upgrades and options as well.
1.) 6 foot stand --> 9 foot stand
2.) 36 inch shoot through umbrella --> 43 inches
3.) Swivel umbrella bracket.
+ PT-04 remote trigger set (had to get the PT-04 set as the other model didn't trigger my current flash for some reason).
I actually bought a couple of blowers as well while I was there (cheap at 150).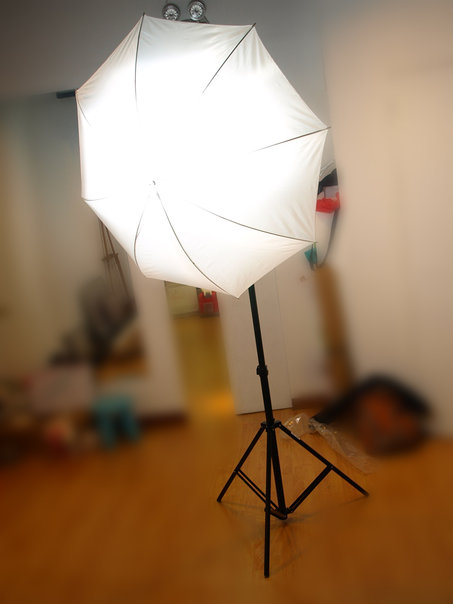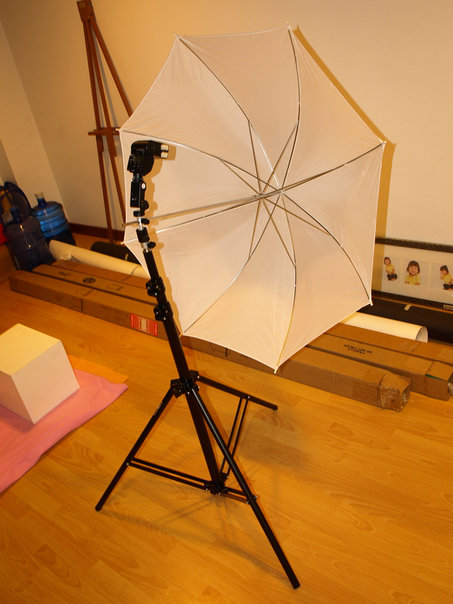 I'm loving it (or at least the fact that I own it hehe). Unfortunately for me, there were some considerations that I didn't, well, consider. :) The strobist kit picked a 6 foot stand for a reason: portability. The 9 foot stand is anything but. It gives a lot of height though, and I'm sure that I'll be needing it eventually (like for Christmas family photos and what not).
All purchases made from
TayHua trading corp
. For this rig, I actually went to the source in Binondo. It's not easy to go to, and particularly hard via public transpo I expect, but I wanted to know what else was to be had. The location isn't exactly like Hidalgo, where there are rows of other competitors vying for your attention and patronage. Not that there weren't any surrounding it, just not ones selling the same stuff. And while they have a sign, traffic that you might be moving with or vehicles parked in the vicinity might obscure the storefront. I recommend driving slowly, following the numbers on each store. Along Sto. Cristo street, it'll be on your right. You can park in front, though there's space for 1, maybe 2 (small) cars max.
There's a lot of stuff to buy, mind you, at reasonable prices too. Check out their online catalog by clicking the link above. If you want to be sure that there's stock before going there, best to contact
Ackerly Chua
via his email as linked. You can also call them at (632) 242-3152; 382-5211. Map and other contact details available
here
.
But if Binondo is out of your way, you can always order online using their form, and pay via bank deposit or via G-cash. I actually tried the this for a spare battery they didn't have in stock at the time of my first visit. I ordered it last Thursday, paid for it yesterday (Friday) and I found it sitting on my bed as I got home today. You pay for the shipping of course, but it's worth its weight in not-having-to-brave-traffic-and-get-lost-in-Binondo-value.

Thats it for now. Pictures taken with the rig to be posted when I have the time to use it. :)